Public education in this country was founded on the principle that people govern the system through elected representation. You exercise that right through your elected Governing Board. We could not function without the support of our public. You are always welcome and encouraged to participate in our schools and Governing Board meetings.
The SVUSD Governing Board currently schedules two board meetings per month. Normally, the meetings occur on the first and third Tuesday of the month, however, Monday holidays may interfere. A complete schedule of the board meetings can be found below. The public is welcome and encouraged to attend both meetings.
The entire governing board can be reached by email at GoverningBoard@svps.k12.az.us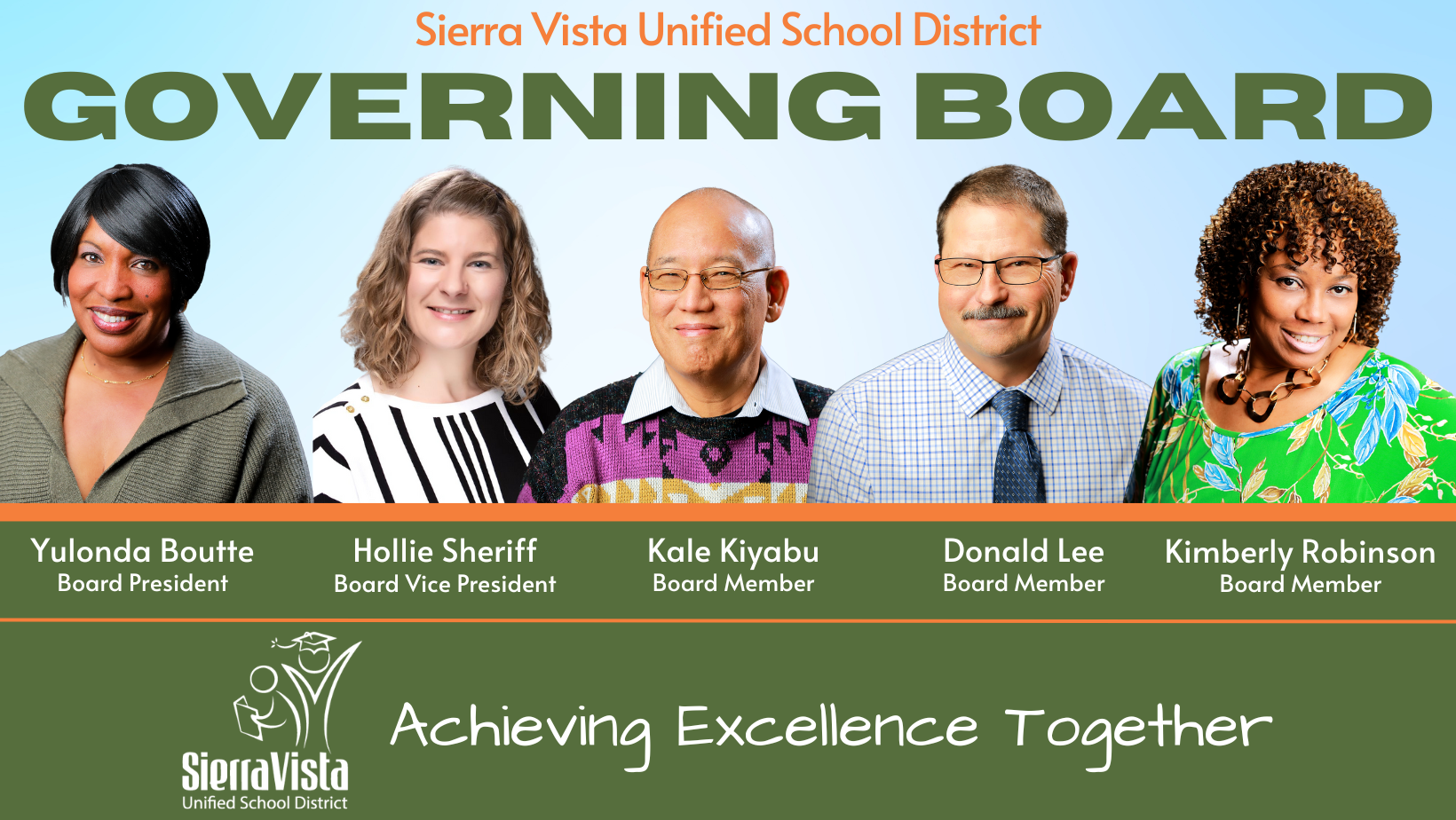 Not sure what to expect at an SVUSD Governing Board? Check out the frequently asked questions below.
Governing Board Resources