Achieving Excellence Together
The Sierra Vista Unified School District strives to increase the educational performance of every student. We accomplish this through high-quality teaching and learning in safe, supportive, school environments. We believe education is the shared responsibility of students, parents, schools, and community.
Our Collective Commitments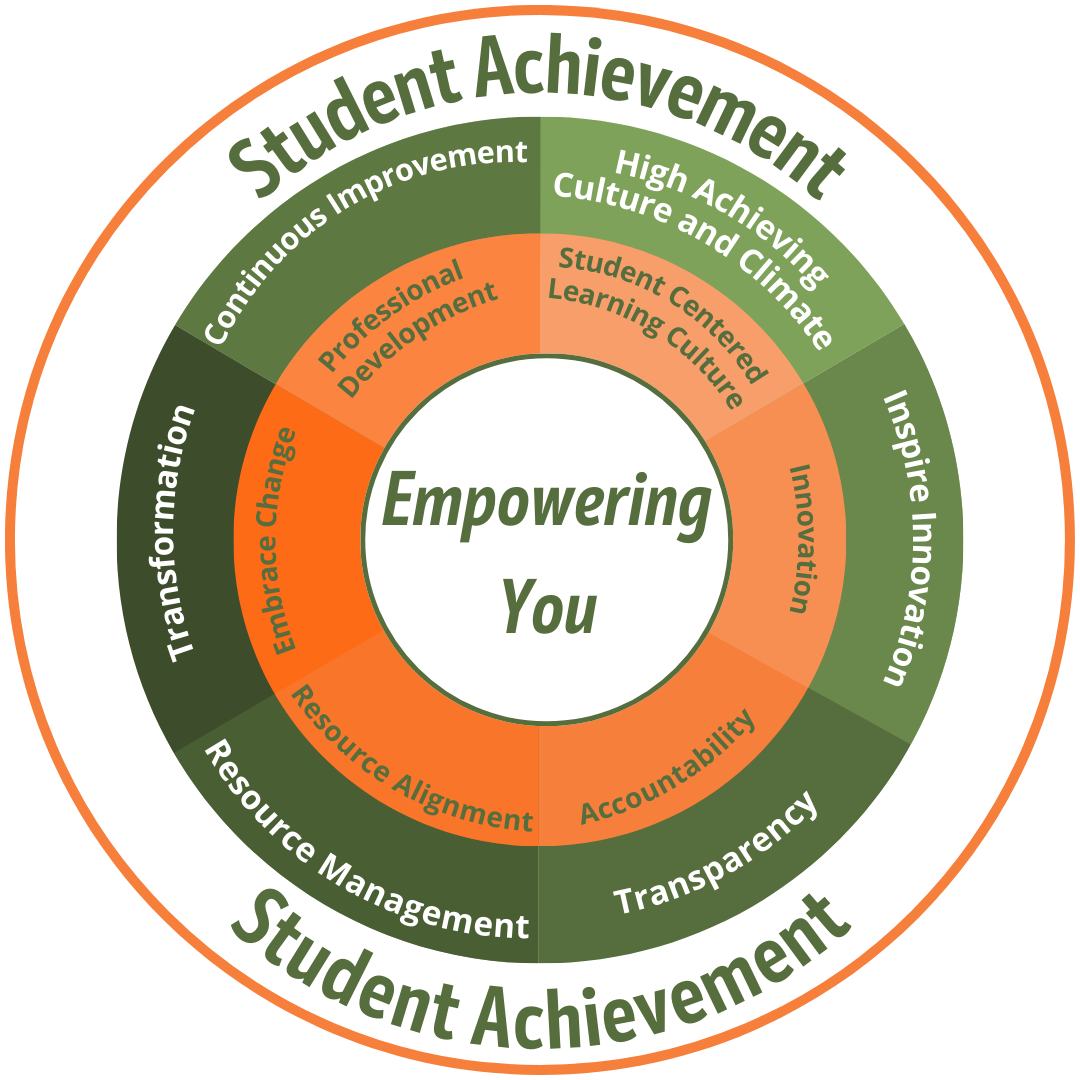 SVUSD 1:1 Technology Program
SVUSD 1:1 is an initiative to bring 21st century tools into the hands of our students. The purpose of the 1:1 implementation is to ensure 100 percent of SVUSD schools will be properly equipped for our students to have a technology-enriched learning environment.
All SVUSD teachers will have the proper training and resources to effectively integrate appropriate technology (hardware/software/internet) into their lessons in order for our young people to acquire the skills they need to be effective 21st century citizens and workers.
Our high school graduates will exhibit a range of functional and critical thinking skills related to information, media, and technology. They will use technology as a tool to research, organize, evaluate, and communicate information. They will use digital technologies, communication/networking tools, and social networks appropriately to access, manage, integrate, evaluate, and create information to successfully function in a knowledge economy.
The 1:1 technology implementation is an excellent opportunity for our students to gain key skills that will help them be successful in high school, college, and careers. As part of our instructional program, your child will be participating in a number of online platforms and resources designed to help develop collaboration and communication skills, provide for creativity, and explore producing content for a larger audience. Students will be creating content (written, visual and verbal) and then sharing these creations using a variety of web-based tools such as wikis, blogs, and/or social learning networks.
Wikis are collaborative online webpages where members can add and edit content. Wikis can be private or public.

Blogs are web pages that can be created and easily updated using a web browser. Teachers and students can post topics or questions and others can respond to these posts. Blogs can be private or public.

Google G Suites is a brand of cloud computing, productivity and collaboration tools, software and products, managed by district administrators where only members of the domain can view and participate in discussions, sharing of content, and assignments. G Suites creates a safe and secure learning management platform for students to develop and create digitally.
This implementation would not be possible without the continued encouragement from our parents and community; therefore, on behalf of the District, thank you for all you do to support education.